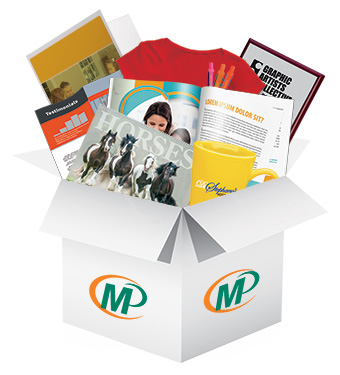 In today's world, business marketing strategies are comprised heavily of digital tactics such as social media.  However, print materials should still have a place of importance in your marketing campaign.  You might be discouraged to utilize print materials because your own materials might be outdated or ineffective.  Fortunately, there are few simple ways to improve your print materials which will improve your entire marketing strategy.
Have Your Audience In Mind
When it comes to advertising and marketing in general, you have to understand your audience's wants and needs.  Once you understand those two components, then you can create materials that are targeted towards them.  You need to fully understand your audience so that you can create materials that connect with them on multiple levels.  Your direct mail advertisement or outdoor flier should engage your audience and persuade them into purchasing your product or service.
Invest In Quality
Regarding the quality of your print materials, try to aim for the highest quality as possible while staying within your budget.  You want people to take your business seriously so that they will want to invest their money into what you are selling.  If your audience sees you using cheap materials, they will think you do not care about what you are putting out into the public.  It is wise to use a professional printing service such as Anderson Minuteman Press when it comes to all of your print material needs.
Track The Performance Of Each Material
When you send out any print material for public consumption, it is critical that your track the effectiveness of each material.  This can be done by simply seeing how many people called your phone number, visited your website, or used your coupon code to purchase a product.  Once you find out how effective each material is, you can make improvements.
For High-Quality Printing, Mailing, and Design at a Competitive Price, Trust Anderson Minuteman Press!
Anderson Minuteman Press has been providing printing products and services of the highest quality at a good price to businesses in the Baltimore/Washington area for over two decades. We listen to you and your needs in order to help you come up with solutions that can assist in achieving your goals. Our company is dedicated to exceeding your expectations through providing honest advice, innovative solutions, and friendly customer service. Give us a call today at (410) 590-5555 to find out how we can help your business thrive. You can also request an estimate by using our online contact form here. Follow our blog for more information and tips and check us out on Facebook, Twitter, Google+, LinkedIn, and Pinterest!