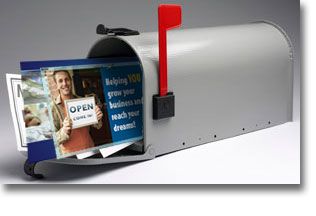 If you are a small business, one of the most effective ways to sell your products and brand yourself is through direct marketing.  Potential customers get to learn about your business and may be prompted to buy when you send them a simple pamphlet in the mail.  Executing a direct marketing strategy and campaign takes planning and effort.  If your past direct mail campaigns were ineffective, you should follow these few simple tips to improve your future strategies.
Maintain Your Customer Database
One of the most important elements of any direct marketing campaign is an up-to-date customer database.  You want to have the most recent buying behavior of each customer, so you know who to target .  You should know their buying habits, including what they buy and how often.  Once you know that information, you then know how to promote to them.  You can deliver a custom and personalized message to each customer based on their purchasing habits.
Make It Memorable
When designing your direct marketing material, make sure that the design is engaging and informative.  You want to design each peice of marketing material in a way that people will want to read it and not just toss it to the side.  You need to choose engaging fonts and graphics that are relative to your brand.  You want the customer to keep on reading and eventually make a purchase.
Integrate Digital Platforms
On every piece of direct marketing material, you need to tie in your digital platforms such as your website and social media channels.  One of the most direct ways a customer will buy your product is through your website.  So, you need to have your website and phone number printed clearly on each material.  Make sure to include all of your social media platforms so customers can keep up with your company.
For High-Quality Printing, Mailing, and Design at a Competitive Price, Trust Anderson Minuteman Press!
Anderson Minuteman Press has been providing printing products and services of the highest quality at a good price to businesses in the Baltimore/Washington area for over two decades. We listen to you and your needs in order to help you come up with solutions that can assist in achieving your goals. Our company is dedicated to exceeding your expectations through providing honest advice, innovative solutions, and friendly customer service. Give us a call today at (410) 590-5555 to find out how we can help your business thrive. You can also request an estimate by using our online contact form here. Follow our blog for more information and tips and check us out on Facebook, Twitter, Google+, LinkedIn, and Pinterest!