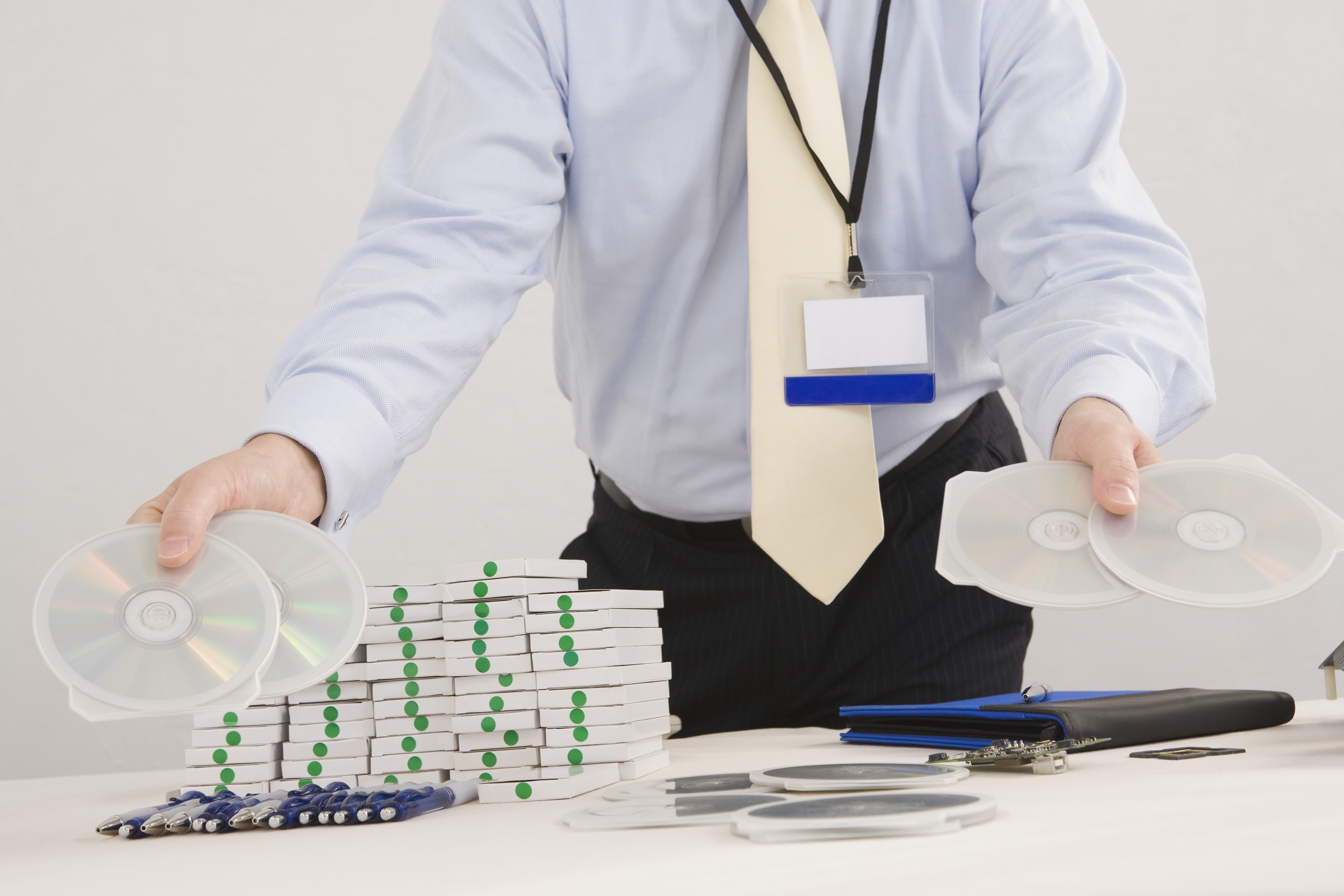 When your company is presenting at a trade show, it is critical to stand out from the crowd and have the most memorable display.  You might have high-quality products and services, but if your display is not interesting or effective, no one will give your business a second thought.  Even with advantages in technology, creating a trade show display can be a difficult process.  Luckily, there are few easy steps you can follow to create an effective and intriguing trade show display.  
Focus on Graphics
One of the most important elements of any trade display is the graphics, and how they are implemented in your presentation.  You want graphics that are simple and high-quality, and grab people's attention.  Avoid choosing graphics that are complex or too intricate because they may distract from the overall message you are trying to tell.  If you need assistance with graphics for your trade show display, then contact the professionals at Anderson Minuteman Press.
Plug Your Website and Social Media
You want people to keep in contact with you after the trade show and hopefully become customers.  It is critical that you make your website and social media channels present throughout your display.  Now anyone can go to your website and potentially order your services.  They can also stay connected with your company through your social media platforms and can be updated on your products and services.  Make sure to choose a website name that is easy to remember and pronounce.
Keep It Simple
For any presentation or display you are involved with for your company, you need to keep it as simple as possible.  You want people to follow along easily with your trade show display.  With every aspect of the display from the writing to the graphics, each part should be clear and simple.  Anything too complex or intricate will take away from the overall display and presentation.
For High-Quality Printing, Mailing, and Design at a Competitive Price, Trust Anderson Minuteman Press!
Anderson Minuteman Press has been providing printing products and services of the highest quality at a good price to businesses in the Baltimore/Washington area for over two decades. We listen to you and your needs in order to help you come up with solutions that can assist in achieving your goals. Our company is dedicated to exceeding your expectations through providing honest advice, innovative solutions, and friendly customer service. Give us a call today at (410) 590-5555 to find out how we can help your business thrive. You can also request an estimate by using our online contact form here. Follow our blog for more information and tips and check us out on Facebook, Twitter, Google+, LinkedIn, and Pinterest!