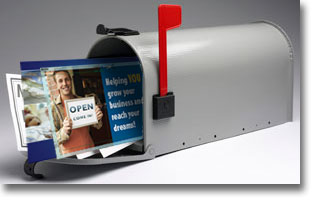 In the world of digital marketing and social media, traditional marketing tactics tend to be underutilized during a campaign.  Although, one of the most effective ways to expand your brand awareness and gain leads is to invest in direct mail marketing.  It is shown that 79 percent of consumers read direct mail items, so it is vital that you begin to craft a direct mail campaign for your business as soon as possible.  There a few ways to create and maintain a successful direct mail campaign.
Identify Your Target Audience
One of the most important aspects of any marketing campaign is your target audience and knowing how to engage them effectively.  It is critical that you identify your specific target audience before you send out any piece of mail so your content can be as relevant as possible.  You want your audience to feel that the piece of direct mail is sent specifically to them.  The average person will not read your direct mail piece if they feel it is being sent to everyone, so you should personalize your content as much as possible.
Focus On The Headline
With any direct mail campaign, you want to grab a consumer's attention and make them want to read the rest of your message.  It is vital that you put effort into your headline and it is related to your main message.  You want a headline that is different and more interesting than all of the other advertisements in an individual's mailbox.  A potential customer should read your headline and then want to move on to the rest of your content.
Call To Action
With every marketing tactic, you want a potential or current customer to do something whether it is visiting your website or using a discount code for a product.  When it comes to your direct mail campaign, choose a specific call to action that relates to your main message.  What do you want someone to do after the read your direct mail piece?
For High-Quality Printing, Mailing, and Design at a Competitive Price, Trust Anderson Minuteman Press!
Anderson Minuteman Press has been providing printing products and services of the highest quality at a good price to businesses in the Baltimore/Washington area for over two decades. We listen to you and your needs in order to help you come up with solutions that can assist in achieving your goals. Our company is dedicated to exceeding your expectations through providing honest advice, innovative solutions, and friendly customer service. Give us a call today at (410) 590-5555 to find out how we can help your business thrive. You can also request an estimate by using our online contact form here. Follow our blog for more information and tips and check us out on Facebook, Twitter, Google+, LinkedIn, and Pinterest!