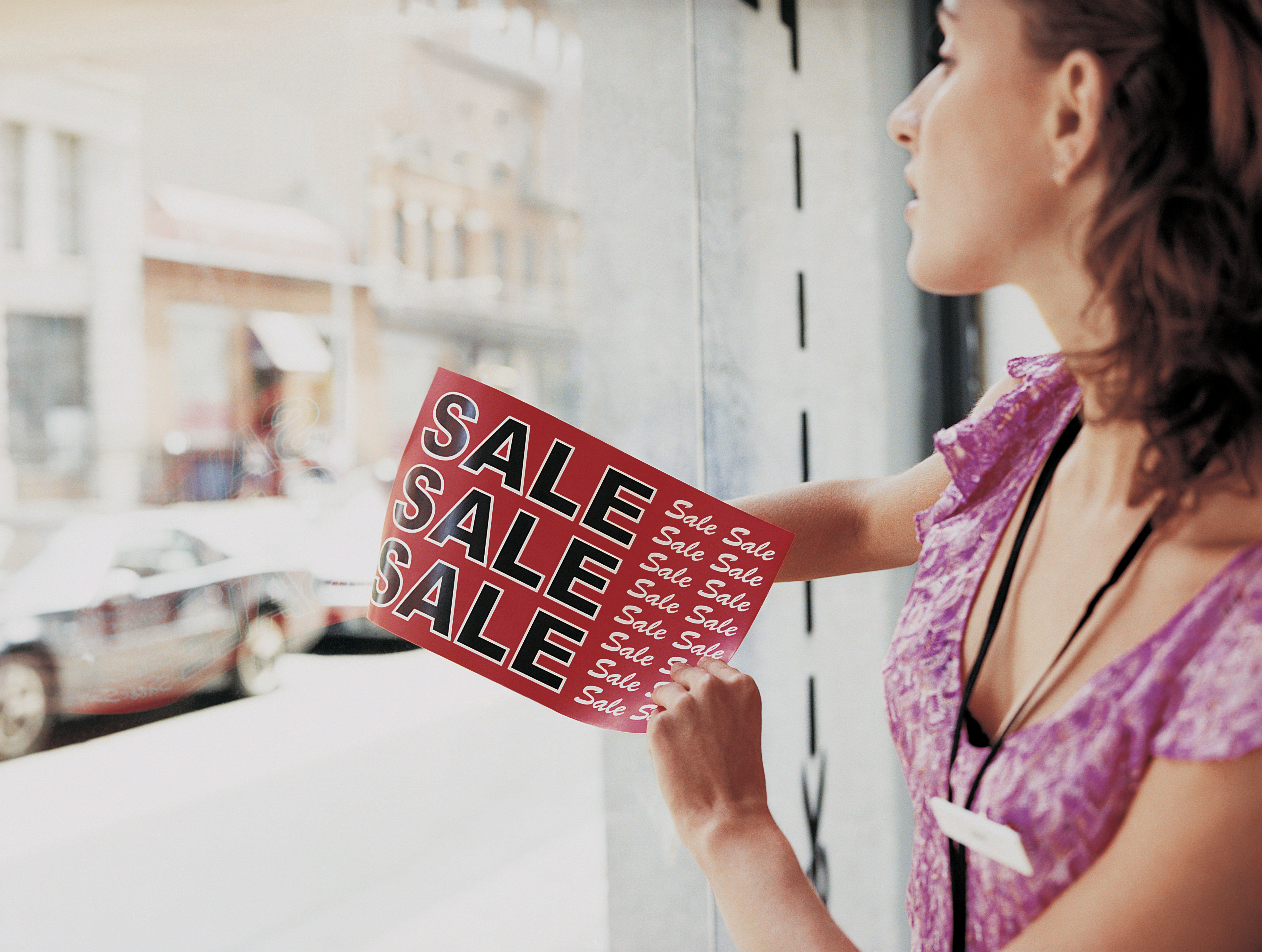 As technology continues to evolve and many companies  focus their marketing efforts online, traditional marketing tactics are not as utilized as much.  However, printed materials such as store signs, can still help draw in customers and build brand loyalty.  When designing the signage for your storefront, thought needs to be put into the complete idea, allowing it to stand out from all the competition.  There are several trends in print-retail signage you should be aware of when designing your stores sign.  
Shorter Life-Cycle
For a business to continually gain customers and compete with digital media, they need to evolve and change their messages constantly.  The average consumer has a short attention span and gets bored easily, so you need to adapt to their needs.  Creating a new sign every so often keeps your brand fresh and offers a new message to the customer.  Customers get to see something new when they walk into your store, making them more intrigued in your brand.  
Match Your Online Presence
If you own a business in 2017, you most likely (hopefully), have an online presence, a website, and social media.  It is vital that your digital brand matches your brand at your physical location.  You want your customers to have a similar positive experience when they visit your physical location as they did  when they visited your website.  Make sure your colors and message on your signage align with the same aspects of your digital marketing tactics.
Eco-Friendly
A popular trend today is the demand for material to be environmentally friendly and not damage the Earth.  So when designing your store signage, use materials to reduce your carbon footprint and use ink efficiently.  Customers want to shop at a company that cares as much about the Earth as they do their own products/services.
For High-Quality Printing, Mailing, and Design at a Competitive Price, Trust Anderson Minuteman Press!
Anderson Minuteman Press has been providing printing products and services of the highest quality at a good price to businesses in the Baltimore/Washington area for over two decades. We listen to you and your needs in order to help you come up with solutions that can assist in achieving your goals. Our company is dedicated to exceeding your expectations through providing honest advice, innovative solutions, and friendly customer service. Give us a call today at (410) 590-5555 to find out how we can help your business thrive. You can also request an estimate by using our online contact form here. Follow our blog for more information and tips and check us out on Facebook, Twitter, Google+, LinkedIn, and Pinterest!