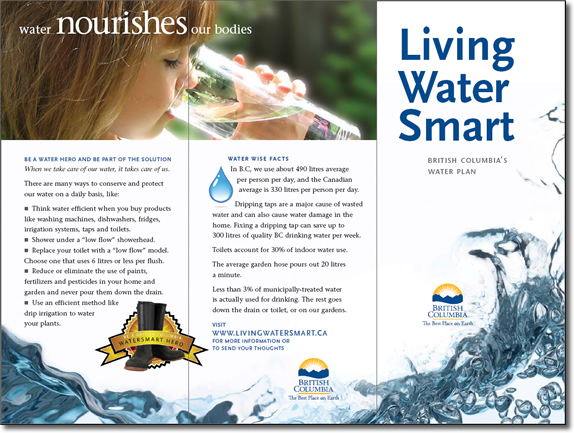 For small business owners, it's already clear what the many benefits of brochures can be. They're a great way to showcase what products and services your business may offer. Despite its small size, the brochure packs a big punch in regards to marketing your business. Since they are compact, but high impact, they can really make you stand out from the crowd. Their affordability makes them an appealing option to many people, but you must be using brochures effectively for them to really make an impact on your sales.
Image Heavy Designs
You're probably familiar with the phrase "show, don't tell" from creative writing classes or English courses you've taken in the past, but it applies to brochures pretty well. You don't want to just tell your customer about a product or service. Instead, focus on the benefits those services have and include images if you're in an industry that needs visuals to sell your products, like a custom fencing and decking company.
Understanding Your Customers
Think about what questions a potential customer may have about your service or product and answer them in the brochure. It shouldn't just be a sales pitch; brochures come with the authority of being informational, so you really want it to include whatever information may be necessary. If you're thinking about ways to acquire new customers, consider their needs, such as how your product can improve their daily lives or make things easier for them.
Utilizing Space
A big mistake often made by small businesses working with brochures is crowding the pages. Brochures are compact and that means you need to think about what content really deserves a place. Don't include unnecessary photos or text--try distilling your content down into the absolute necessities. This bare bones approach makes it much more unlikely that a potential customer will get bored of reading and toss your beautiful brochure in the garbage bin.
For High-Quality Printing, Mailing, and Design at a Competitive Price, Trust Anderson Minuteman Press!
Anderson Minuteman Press has been providing printing products and services of the highest quality at a good price to businesses in the Baltimore/Washington area for over two decades. We listen to you and your needs in order to help you come up with solutions that can assist in achieving your goals. Our company is dedicated to exceeding your expectations through providing honest advice, innovative solutions, and friendly customer service. Give us a call today at (410) 590-5555 to find out how we can help your business thrive. You can also request an estimate by using our online contact form here. Follow our blog for more information and tips and check us out on Facebook, Twitter, Google+, LinkedIn, and Pinterest!