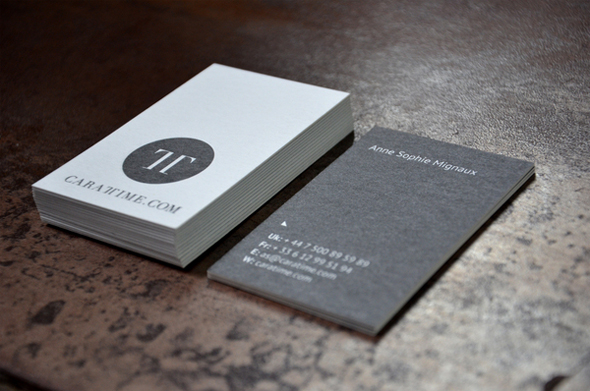 It seems that nearly everything today has gone digital, especially in the world of business. From sending mail and signing contracts to conducting meetings and networking, digital has been firmly rooted in the business world for some time. But one thing a computer or phone cannot replace is a high-quality business card. Professional business cards are still very important, even in the digital age. Here are four reasons why.
1. More Genuine Connections
While swapping contact information with a new connection by email or text is convenient, it's also not very personal. Real relationships are built on a foundation of engaging in eye contact and good conversation. Once you've exchanged professional business cards and concluded your meaningful encounter, you can then add the contact information on the card to your phone.
2. Professional Business Cards Are Great Direct Marketing Tools
A lot of the buzz in the marketing world today centers around digital marketing techniques such as email marketing and search engine optimization. While it's true these are important for attracting leads, you're more likely to gain a qualified lead through an in-person meeting. And there's no telling when a chance encounter can turn into an opportunity for your business. So arm yourself with a stash of professional business cards at all times!
3. Creating the First Impression of Your Brand
A memorable business card not only pass along your contact information, it also creates a powerful first impression of your company and its brand. This is really important for getting those qualified leads you meet face-to-face to reach out to you again in the future and can be done as part of an overall corporate brand strategy.
4. Well-Designed Business Cards Extend Your Network Further
Meeting someone and exchanging contact information digitally ends the encounter at this point. But someone with well-designed professional business cards ends up creating a good first impression and the recipient is more likely to show your creative card to other people. This puts your brand in the spotlight for a whole new group of people and may even lead to further prospects!
For High-Quality Printing, Mailing, and Design at a Competitive Price, Trust Anderson Minuteman Press!
Anderson Minuteman Press has been providing printing products and services of the highest quality at a good price to businesses in the Baltimore/Washington area for over two decades. We will listen to you and your needs and help you come up with solutions to help you achieve your goals. Our company is dedicated to exceeding your expectations through providing honest advice, innovative solutions, and friendly customer service. Give us a call today at (410) 590-5555 to find out how we can help your business thrive. You can also request an estimate by using our online contact form here. Follow our blog for more information and tips and check us out on Facebook, Twitter, Google+, LinkedIn, and Pinterest!