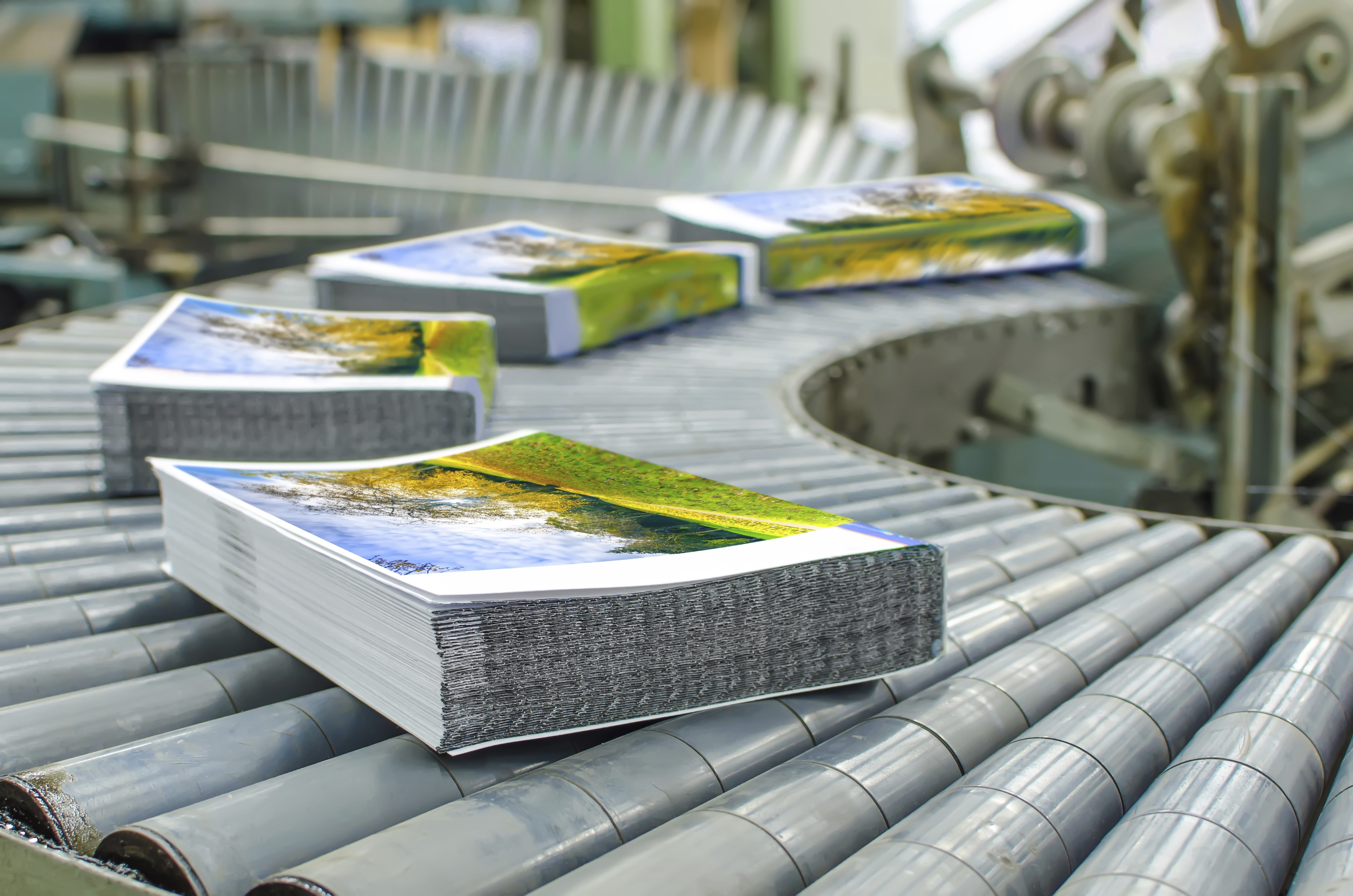 Every business, no matter how big or small, needs to stand out from the pack, especially in the modern age. Many things are out there competing for the attention of your customers, so your marketing efforts are crucial to the success of your business. You need professionally designed, high-quality products that are developed by a team of experts dedicated to and invested in your success.
Anderson Minuteman Press is a professional printing company that is the solution to your marketing needs. Our mission is to provide complete print communication services at a good price and deliver 100% satisfaction. We have been in business providing companies throughout the Baltimore/Washington area with superior service, design, and products for over twenty years. We promise that we will consult with you and come up with solutions to help you achieve your business goals. How can a professional printing company make your business more successful?
Using Advanced Printing Technology
Although home printing technology has advanced by quite a bit over the last few decades, the fact remains that professional printing companies are the best solution for delivering superior results. This is because stunning, high-quality projects require a combination of equipment and personnel working in harmony.
Here at Anderson Minuteman Press, we pride ourselves on the ability of our equipment and personnel to accomplish just about anything our clients ask for at an affordable price. Our staff is experienced and knowledgeable and works with the most advanced technology available for digital and offset printing projects. All of our printing is done at our facility, so we can stand 100% behind our work. Some of the advanced printing technology we will use when you entrust your project to us includes:
Xerox iGen printer: This printer is one of the most advanced pieces of technology available, delivering superior quality and various digital printing capabilities. It allows digital printing on heavier card stocks than older printers, including textured paper stocks, felt, linen, and much more.
28" Komori Press: This press provides 4 color CMYK printing while adding spot color and aqueous coating to help protect the vividness of your colors.
This technology, along with our experienced staff, helps us produce high-quality printing projects that are efficient and economical. Whether your business needs brochures, catalogs, or flyers of just about any size, new business cards, or presentation folders, we can help.
Providing Effective Promotional Product Solutions
When you want to keep your brand front and center in your customer's minds, promotional products can't be beat! From pens and water bottles to key-chains and t-shirts, companies have been using promotional products for a long time because they have been shown to be effective. Their customers are reminded of the company every time they use the functional item with the company logo on them!
Ready to harness the power of promotional products for your own business to make it more successful? Anderson Minuteman Press is happy to help. Our salespeople will come to you with more than just pictures of these products, but with actual physical samples of them! This will help you choose the products best suited to your needs and goals. We also have a wide variety of different products available to suit just about any need or promotion. If you have an idea for a product that would be best for your business, we will bring that idea to life.
Anderson Minuteman Press is dedicated to your complete satisfaction. We aren't happy until you are, so we allow you to review the project in person to make sure it conforms to your standards. We take ownership of the project from the seed of the idea to its realization and completion. And with our commitment to your satisfaction, you can trust us to complete the project with a laser-sharp focus on the details.
Providing Efficient, Economical Mailing Solutions
Despite the ubiquitous nature of the internet, companies continue to rely on mass mailing as a tool in their marketing arsenal because it still works. And when you need a mass mailing campaign completed on a tight schedule, you'll need the assistance of a professional printing company to ensure that the job is completed professionally and on-time. Anderson Minuteman Press has over two decades of commercial mailing experience, making us an ideal partner for the mailing and printing needs of your business. Some of the mailing capabilities we offer include:
Live Stamping: Live stamps add a personal touch to your mass mailing. Our high-speed equipment works together with our addressing machines to provide this touch to your campaign.
Every Door Direct Mail: Want to reach all of the potential customers close to your business? Just choose the area you'd like to target - we'll ensure that every home in the area receives the mailing with our Every Door Direct Mail capability.
List Purchasing: If you're looking to target a specific demographic or increase the size of your current mailing list, we offer a list purchasing option to make it simple to broaden your network.
Bulk Mailing and Presorting: We will presort your mail and handle all of the details to keep postage costs as low as possible.
Since we do everything from printing and stamping to mailing in-house, our mass mailing solutions can save you time and money!
Providing Professional Graphic Design
No matter what your project may entail, the first step will always be the same; namely, you'll need to design it. Design is a very tricky concept that can make or break your project - nailing the design almost guarantees the success of your project. Humans are visual creatures and the fact is that many people will end up purchasing a product, on a large part, due to aesthetic appeal. While you could put a design together yourself, why not leave it to a professional graphic designer to ensure that your printed materials stand out from the pack?
Here at Anderson Minuteman Press, we have a team of graphic designers that will collaborate with you to help you design and develop your print or promotional product. We will work closely with you in order to develop a presentation for your vision that will appeal directly to your target audience. Don't have a vision quite yet? Our team can present you with some fresh ideas to start off the process or you can bring examples of ideas you would like to use as inspiration so we can get a better idea about your style. Once your vision has been laid out, our graphic design team will set to work in order to give it a coherent, crisp look that will appeal to your customers and stand out from the pack!
For High-Quality Printing, Mailing, and Design at a Competitive Price, Trust Anderson Minuteman Press!
Anderson Minuteman Press has been providing printing products and services of the highest quality at a good price to businesses in the Baltimore/Washington area for over two decades. We will listen to you and your needs and help you come up with solutions to help you achieve your goals. Our company is dedicated to exceeding your expectations through providing honest advice, innovative solutions, and friendly customer service. Give us a call today at (410) 590-5555 to find out how we can help your business thrive. You can also request an estimate by using our online contact form here. Follow our blog for more information and tips and check us out on Facebook, Twitter, Google+, LinkedIn, and Pinterest!